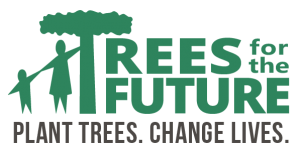 For the third year in a row, Planet Sub is planting one tree for every sandwich they sell on Earth Day, Friday, April 22nd, 2016. The company has once again partnered with non-profit Trees for the Future, committing to planting trees in the developing world.
In 2014 and 2015, the oven­-baked sandwich franchise was able to plant a two-year total of 15,649 ​trees, but this year with several new stores open, and some new ideas, they've increased their goal to 15,000​ trees for 2016. Last year Planet Sub added catering into the mix, planting one tree for every $5 in catering placed that day. The catering piece offers a chance for businesses of all sizes to participate, and Planet Sub will continue that this year.  
This year, Planet Sub will also be partnering with Kansas City-based clothing company, Charlie Hustle to benefit Trees for the Future.  Charlie Hustle created a t-shirt, specifically for Earth Day, and every shirt sold will result in 10 trees planted through Planet Sub and Trees for the Future.  Alongside the online sales, Charlie Hustle will also be selling the shirts at pop-up stores at two Planet Sub locations, as well as at their Country Club Plaza store.
Trees for the Future is improving the livelihoods of impoverished farmers by revitalizing degraded lands. Since 1989, with their experience in planting over 127 million trees all over the world, they have demonstrated the transformative power of trees in helping people break out of the poverty trap while also addressing the global environment. Today, their work in East and West Africa is helping to build a world where people can leave a legacy of opportunity through sustainable practices and productive lands for future generations.