Soups & Salads Catering
You don't have to leave the building to receive fresh salads and wholesome soups, made just for you. Next time a hankering for soup and salad strikes at the office or a social gathering, just call Planet Sub. Our catering team is always ready for the next group of hungry soup and salad lovers.
Call (913) 980-1942 for catering in the Kansas City Metro.
For all other stores, find a location near you.
Soup, Please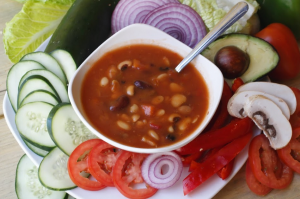 No, you don't have to say please. Just call any Planet Sub to place catering orders that are large enough to feed a large group of people. Choose from our savory and filling Potato or Broccoli Cheddar soups.
We also have seasonal soups available, so be sure to ask about what is in rotation. With specialty varieties like Baja Enchilada, Tomato Basil, and Vegan 7 Bean, there is a catering solution for everyone who wants to enjoy soup that tastes like home.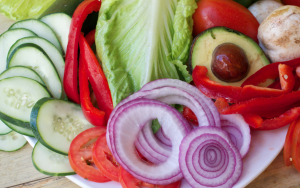 Salad Trays
At Planet Sub, our catering team believes in offering traditional salad recipes that have our same, great signature taste. With House, Greek, and Chicken Caesar salads to choose from, you can feed 12-15 people with just one salad tray! Using the freshest ingredients from nature's bounty, our catering team does group salads just how you like them. Although these salads taste great alone, they are best enjoyed with our signature sandwiches and soups, acting as the perfect side for a wholesome meal from the Planet Sub catering team.
Get Your Fix
With deliveries that are always on time and catering deals that don't break the bank, our soup and salad group servings are a quick and convenient solution for your next office event or party. For larger orders, call in advance to ensure a quick turnaround — we can't keep a growling stomach waiting!